Location: Churchill, Canada
VIP Polar Bear Photography Expedition
A VIP bear expedition like no other!
Our polar bear photography expedition is open to anyone that would like to enjoy world-class intimate encounters with polar bears on the Canadian Tundra but photography pros or serious amateurs will find this trip especially rewarding.
Seeing the bears from one of the well known, high-sided tundra vehicles can be fun but the unstable platform, mobility restrictions, and lofty perspectives are not ideal for capturing dynamic images.
We have the ability to move quickly across the tundra to take advantage of the best light and the movements of the bears. You will be able to leave your SUV, set up a tripod (when it is safe to do so) and photograph the bears at eye level.
DATE
November 1-7 5 SPOTS AVAILABLE
PRICE (USD)
$5,495 per person double occupancy
---
$7,295 single occupancy
LEADER
Andy Murch
DATE
October 31 – November 6 4 SPOTS AVAILABLE
PRICE (USD)
$5,795 per person double occupancy
---
$7,795 single occupancy
LEADER
Andy Murch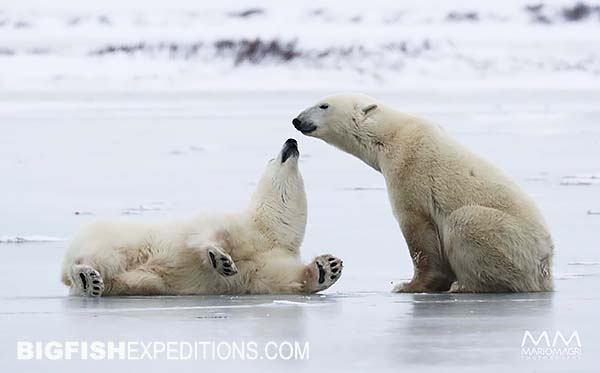 ACCOMMODATION
The Churchill Hotel
FITNESS LEVEL
Some minor hiking on snow and ice
WHAT'S INCLUDED
Six nights accommodation in the most comfortable hotel in Churchill
Breakfast at the hotel
Five days on the tundra viewing polar bears (approx 6-8hrs per day)
Licensed polar bear guide: we work with the most experienced bear guides in the industry. They are experts in bear behavior and armed for your protection.
Exclusive group use of a luxury heated SUV that holds 3 photographers (or bear watchers) and one driver guide.
NOT INCLUDED
Flights
Lunches and dinners
Drinks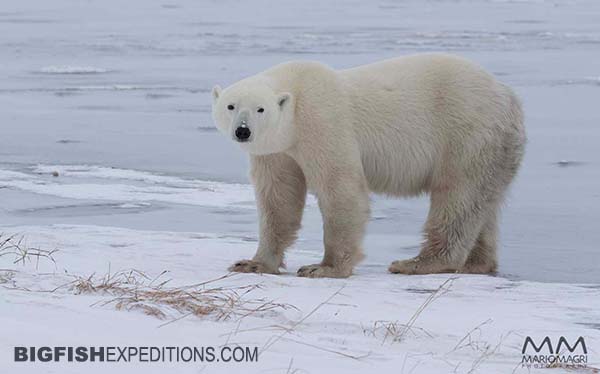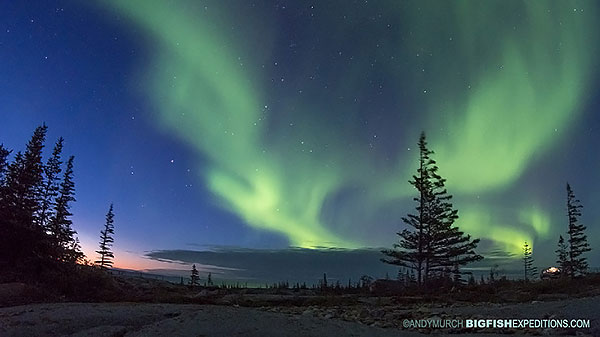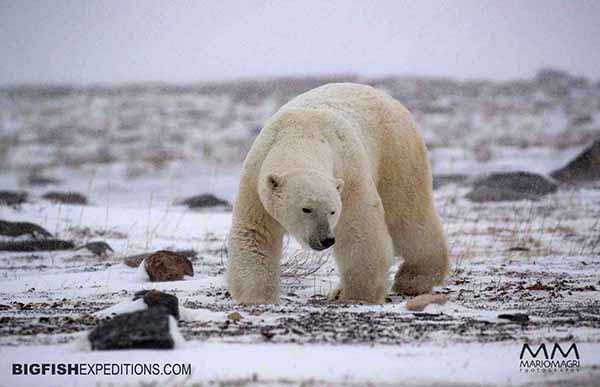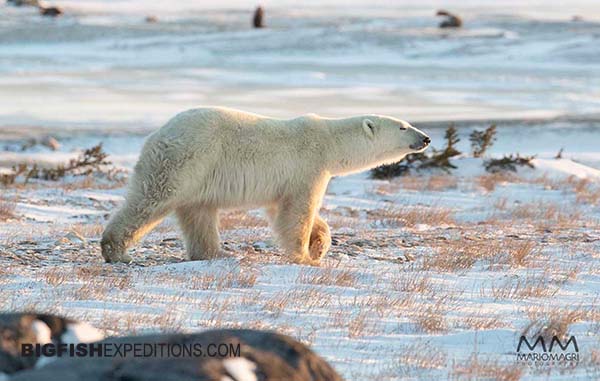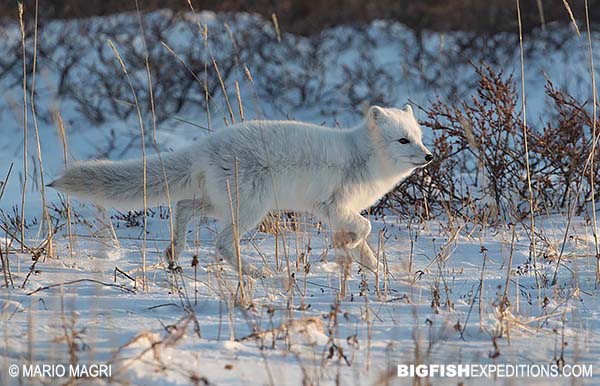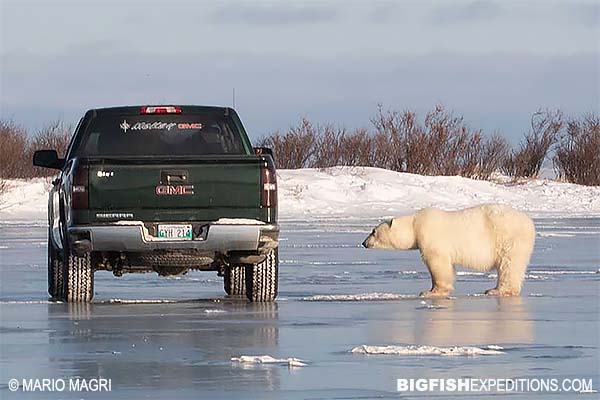 The polar bear capital of the world
During the fall months, polar bears congregate along the southern shoreline of Hudson Bay waiting for the sea ice to freeze. At that point they leave land for the winter season to hunt on the ice.
The ideal time to see polar bears around Churchill is during October and November. In particular, early November (when we schedule our trips) is widely considered to be the perfect time to look for bears.
Northern Lights
Although bear season is often overcast, the northern lights (Aurora Borealis) are often visible on clear nights and the nights are long in November so there is plenty of time to look for them.
Arctic foxes
You also have an excellent chance of seeing arctic foxes hunting on the tundra. It is not uncommon to see numerous foxes everyday; sporting their white, winter pelage. Arctic foxes are another species that is best photographed from ground level.
Ready to sign up or have a question about this trip?
Contact Big Fish about this Expedition